Abseiling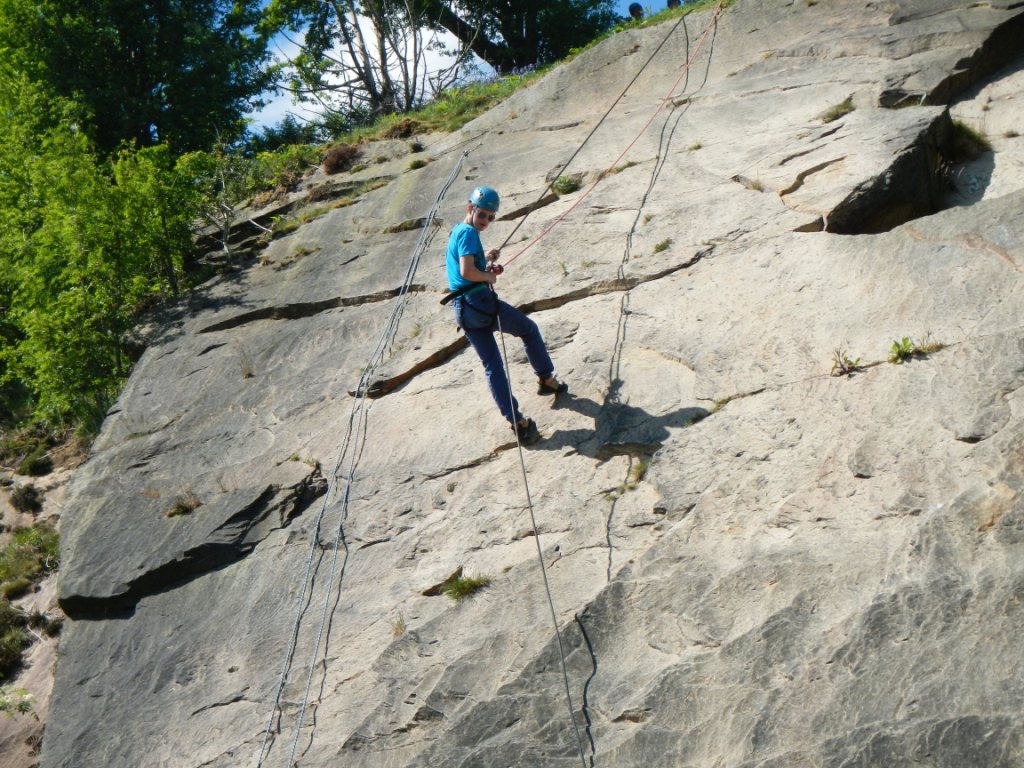 Description
What is Abseiling?
Abseiling is the way to descend from height using a rope.  It is possible to abseil from steep banks, cliffs, towers, dam walls, buildings, bridges and waterfalls. Heights range from 10 metres to 100 metres.
Abseiling is inclusive and can be enjoyed by people of all abilities including those with limited mobility and wheelchair users.
Learning Outcomes
Enjoyment, self awareness and reflection,  encouragements and support, mutual respect, listening skills, carrying out instructions, risk awareness, personal safety, increased self esteem and confidence, safety awareness, responsibility for own safety, geographical awareness, willingness to try, new skills, personal development, sense of achievement.
Duration: 2-6 hours
Venues
Outdoor Elements can offer abseiling at various venues across Lancashire, the Lake District, Yorkshire Dales, South & West Pennines, Ribble Valley and Greater Manchester.
More…
Abseiling is an exciting alternative for a birthday party
Abseiling can form part of a team building challenge event.
Abseiling can be combined with rock climbing for a half-day outdoor activity session