Rock Climbing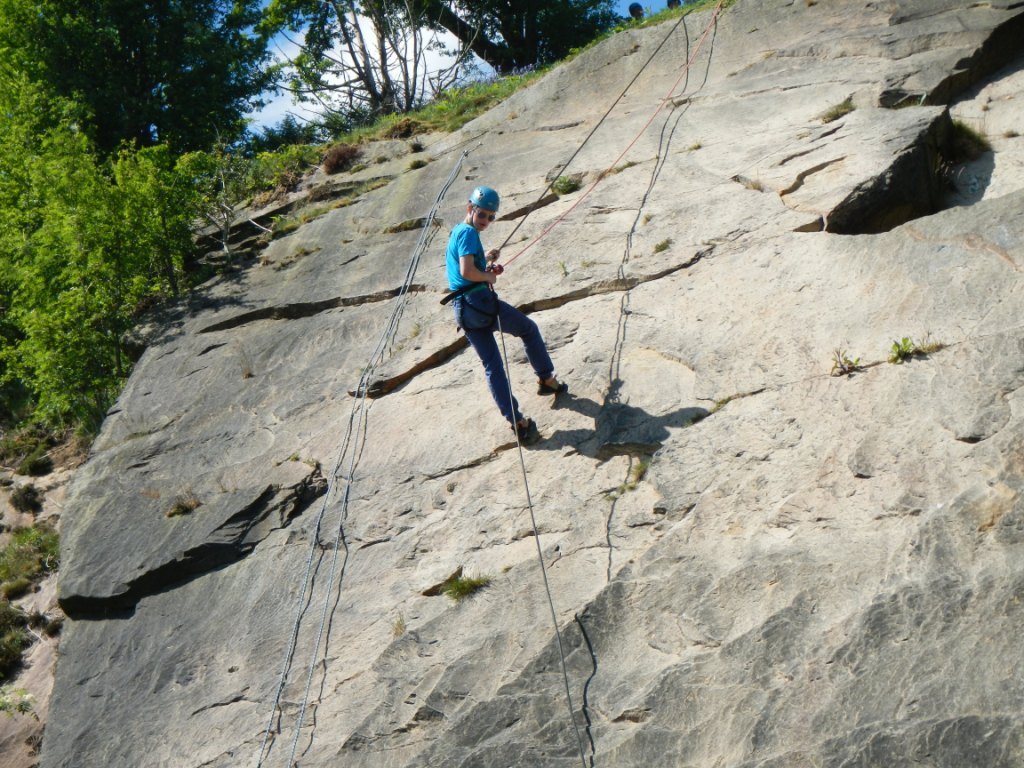 Description
What is Rock Climbing?
Rock climbing can be done on crags or quarries at heights ranging from 10 metres to 25 metres. Climbers can choose the level of difficulty of a climb and climb as high as they want before being lowered on ropes.
Some forms of climbing do not require ropes as they stay low to the ground and have the security of others spotting. This is called bouldering or traversing.
Climbing is an excellent activity for providing a fun personal challenge. Team skills and trust can be developed by involving the group in holding the rope, whilst the friends or colleagues climb.
Learning Outcomes for Rock Climbing
Enjoyment, team work, communication, encouragement and support, mutual respect, listening skills, carrying out instructions, risk awareness, personal safety, awareness and consideration of others, environmental awareness, personal preparation, increased self esteem and confidence, exercise and awareness of physiology, problem solving, safety awareness, responsibility for own and others' safety, shared experience, care of equipment, geographical awareness, willingness to try, learn about wildlife and the natural environment, new skills, new hobbies, personal development, sense of achievement.
Venues
Outdoor Elements offers rock climbing at various venues across Lancashire, the Lake District, Yorkshire Dales, South & West Pennines, Ribble Valley and Greater Manchester.
More…
Rock climbing is an exciting alternative for a birthday party.
Rock climbing can be combined with abseiling for a half-day outdoor activity session