Tyrolean Traversing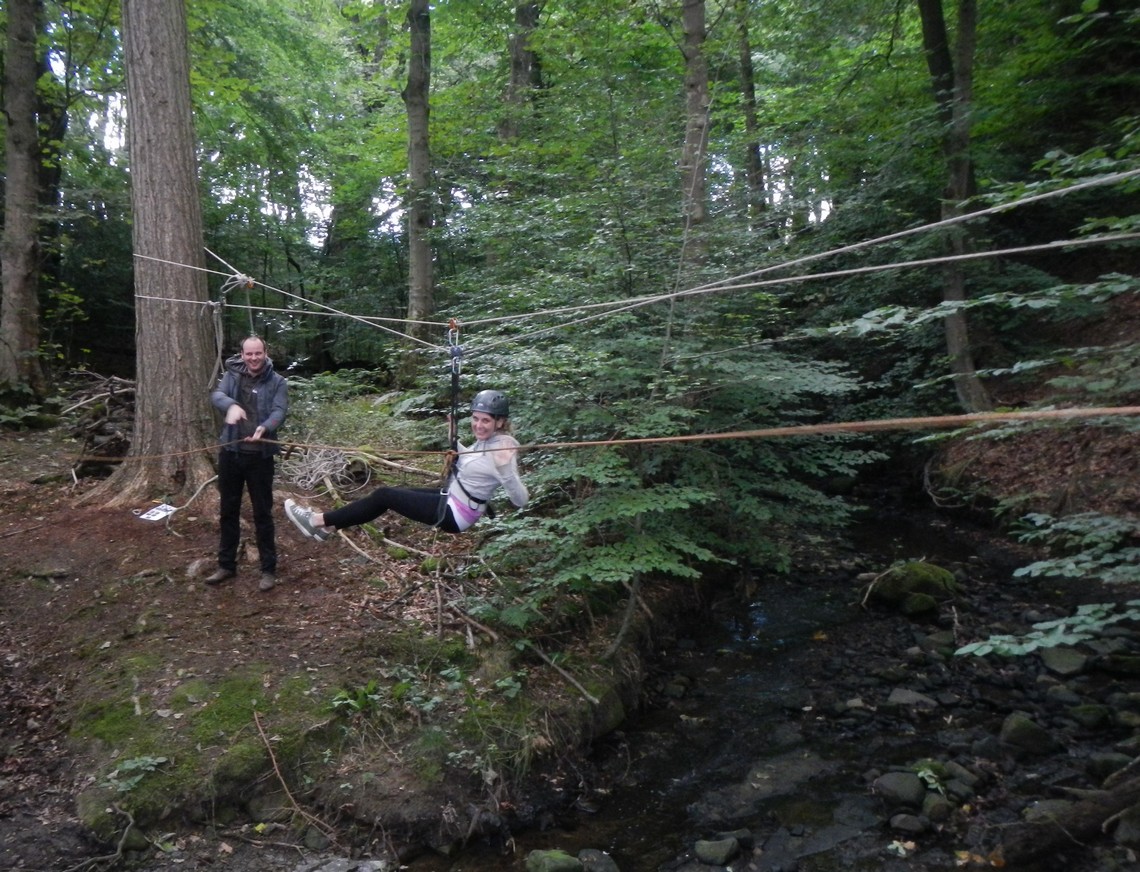 Description
What is a Tyrolean Traverse?
Tensioned ropes span a ravine allowing a person wearing a harness to cross suspended from pulleys on ropes. This can be done as an activity itself or can be expanded by getting the group to first construct the bridge. This involves a good deal of processing of information and following instructions. Also, problem solving to work out how to get the equipment across the ravine.
Learning Outcomes for Tyrolean Traverse
Enjoyment, team work, communication, leadership, listening skills, carrying out instructions, work ethic, problem solving and analytical skills, safety awareness, responsibility, shared experience, willingness to try, sense of achievement.
Venues
Outdoor Elements activity centre is located in Simonstone, Burnley, Lancashire.  Just a 5-minute drive from J8 of the M65 motorway we are very accessible to Manchester, Preston, Blackburn, and Blackkpool.
More…
A Tyrolean Traverse can be an excellent end task to one of our team building programmes.
Can be used with two teams to foster spirit of co-operation versus competition.