Tyrolean Traversing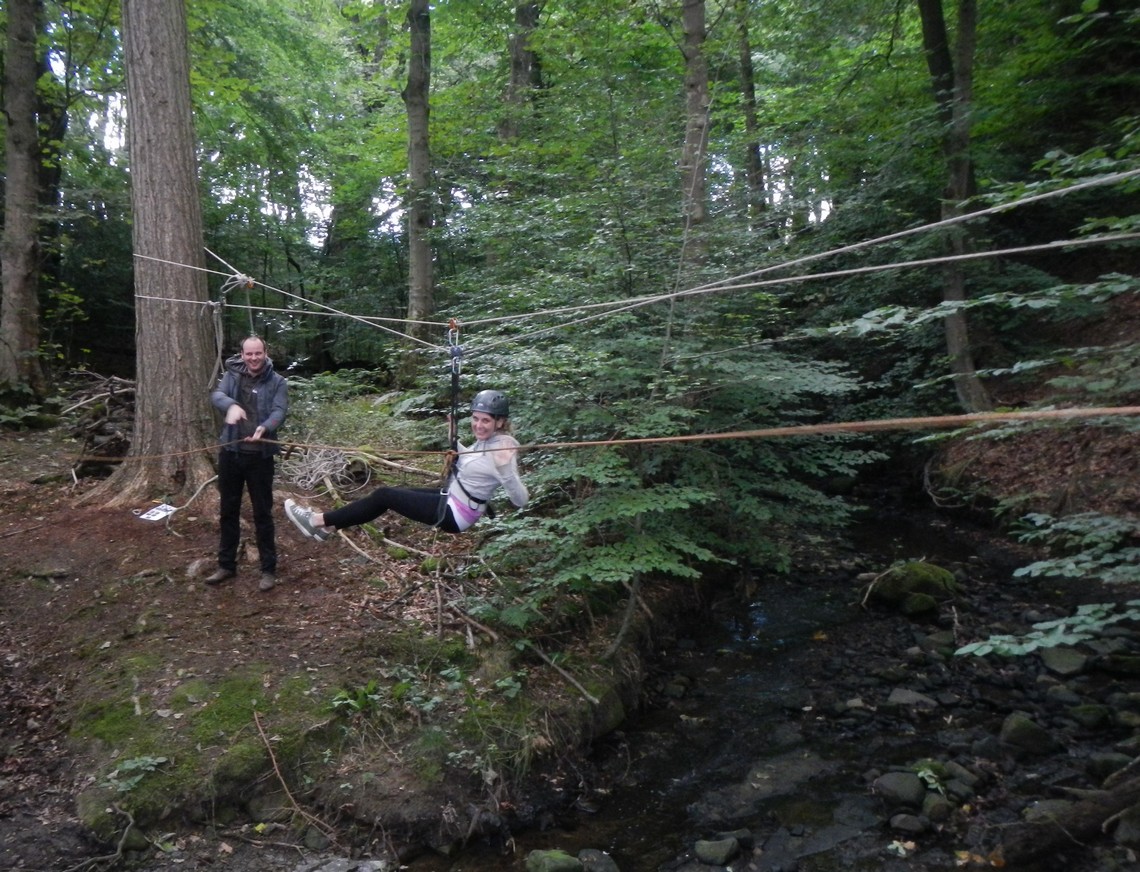 Description
What is a Tyrolean Traverse?
A Tyrolean Traverse is a bridge constructed from horizontal tensioned ropes to span a ravine, allowing a person wearing a harness to cross suspended from trolleys, that run along the ropes. This can be done as an activity itself or can be expanded to form a brilliant team activity by challenging the group to first construct the bridge. Instructions guide the group through the step by step process involving a good deal of processing of information and decision making. There is also a real problem solving element to the activity having to work out how to first get the equipment across the ravine.
Learning Outcomes for Tyrolean Traverse
Enjoyment, team work, communication, leadership, listening skills, carrying out instructions, work ethic, problem solving and analytical skills, safety awareness, responsibility, shared experience, willingness to try, sense of achievement.
Suitable for age 8 to adult.
Venues
This activity takes place at Outdoor Elements own outdoor activity centre set within a beautiful 7-acre woodland in Simonstone. Outdoor Elements Teambuilding and Outdoor Activity Centre is easily accessible, near to Burnley, Blackburn and the Ribble Valley in Central Lancashire. The Leap of Faith is just one of the high ropes activities available.
Outdoor Elements have also presented this activity at various off site venues across Lancashire.
More…
A Tyrolean Traverse can be an excellent end task to one of our team building programmes.
Can be used with two teams to foster spirit of co-operation versus competition.