Nightline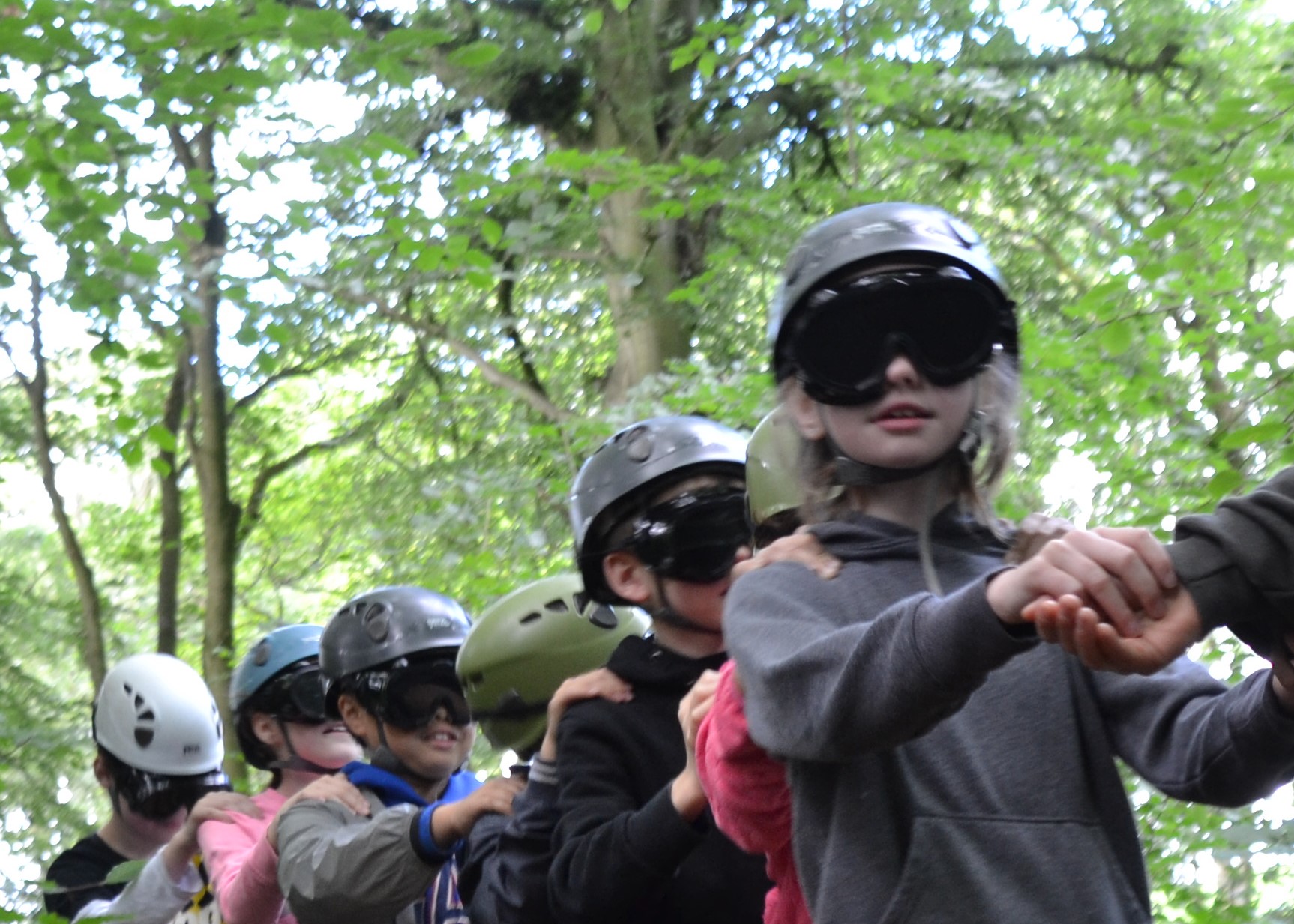 Description
What is a Nightline?
An exploration of the senses. This is a great team activity or equally fun as an individual challenge. The Nightline is essentially a rope which is there to guide you through a course. If the rope goes over something then you must go over it, if it goes through something then you go through it and so on. The challenge is that throughout the course you will be blindfolded which will require you to call on your senses other than eyesight and communicate with your team around you.
Learning Outcomes of the Nightline
Enjoyment, team work, communication, leadership, reviewing, encouragement and support, mutual respect, risk awareness, personal safety, awareness and consideration of others, problem solving and analytical skills, safety awareness, responsibility, shared experience, willingness to try, personal development, sense of achievement.
Venues
Outdoor Elements has an outdoor activity centre set within a 7-acre woodland. The Nightline is one of the many activities available.
More…
The Nightline can be an element within a team challenge event.
Why not combine the Nightline with the Crate Stack and Leap of Faith for a half-day outdoor activity session