Super Zip Line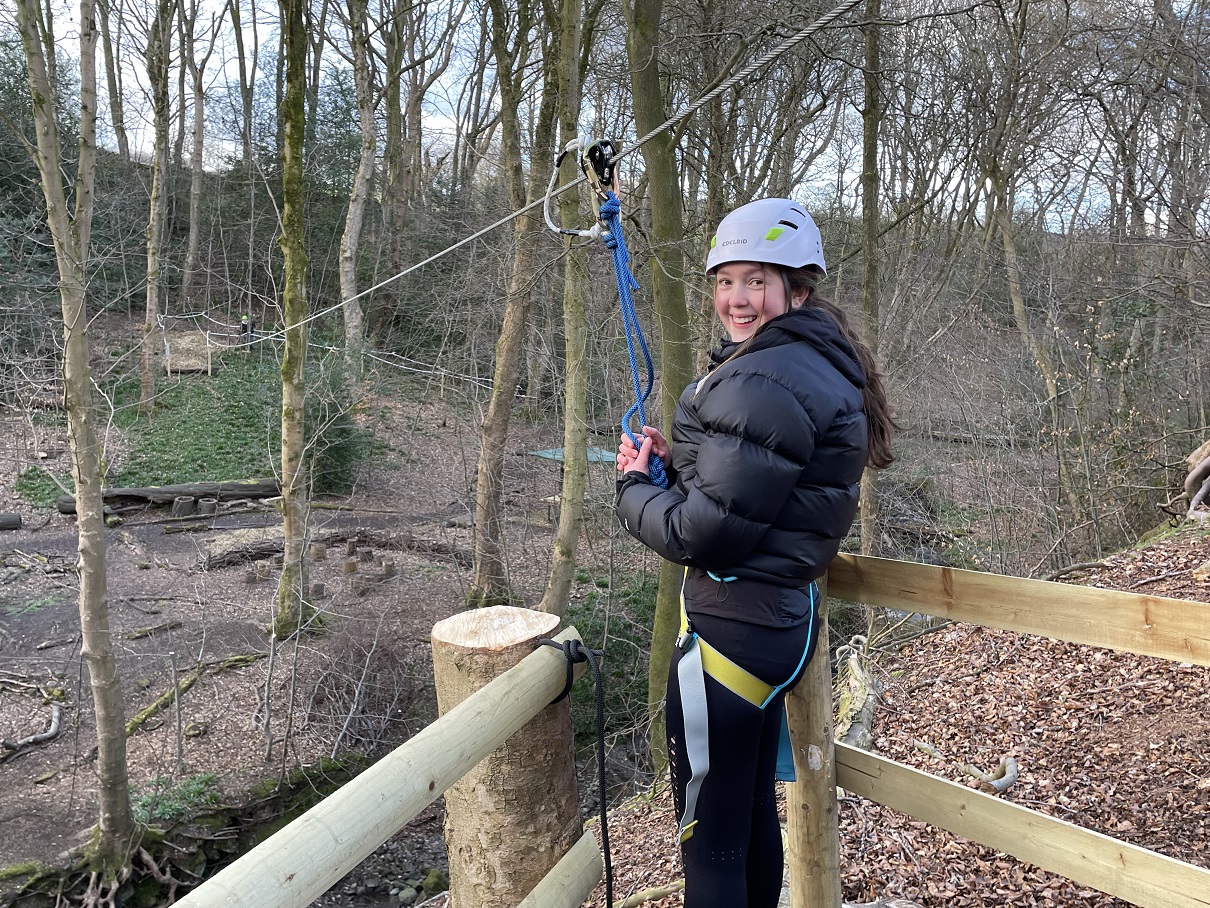 Description
What is the Super Zip Line?
A zip line is a rope running down hill on which a person can ride by attaching a zip trolley. Our SUPER zip line starts from the ground at the top of a steep bank, above the ravine. Once attached with the harness and trolley to the zip line, the zip rider steps off and rides the 150ft/50m to the other side of the ravine.  Once landed on the ground at the other side, simply disconnect from the zip line and return for another go.
Our SUPER zip line will leave you buzzing with adrenalin and an experience to be remembered for a long time. A unique way to view the woodland environment.
Suitable for age 8 to adult.
Learning Outcomes of the SUPER Zip Line
Enjoyment, sense of achievement, overcoming fears, mutual respect, increased self esteem and confidence, willingness to try, personal development, shared experience.
Venues
This activity takes place at Outdoor Elements own outdoor activity centre set within a beautiful 7-acre woodland in Simonstone. Outdoor Elements Teambuilding and Outdoor Activity Centre is easily accessible, near to Burnley, Blackburn and the Ribble Valley in Central Lancashire. The SUPER Zip Line is just one of the high ropes activities available.
More…
The SUPER zip line can form part of a birthday party package.
The SUPER zip line can be combined with the Crate Stack or Leap of Faith for a half-day outdoor activity session.
If you like the sound of the SUPER zip line, but would like to take it to the next level, check out the MEGA zip line.