Jacob's Ladder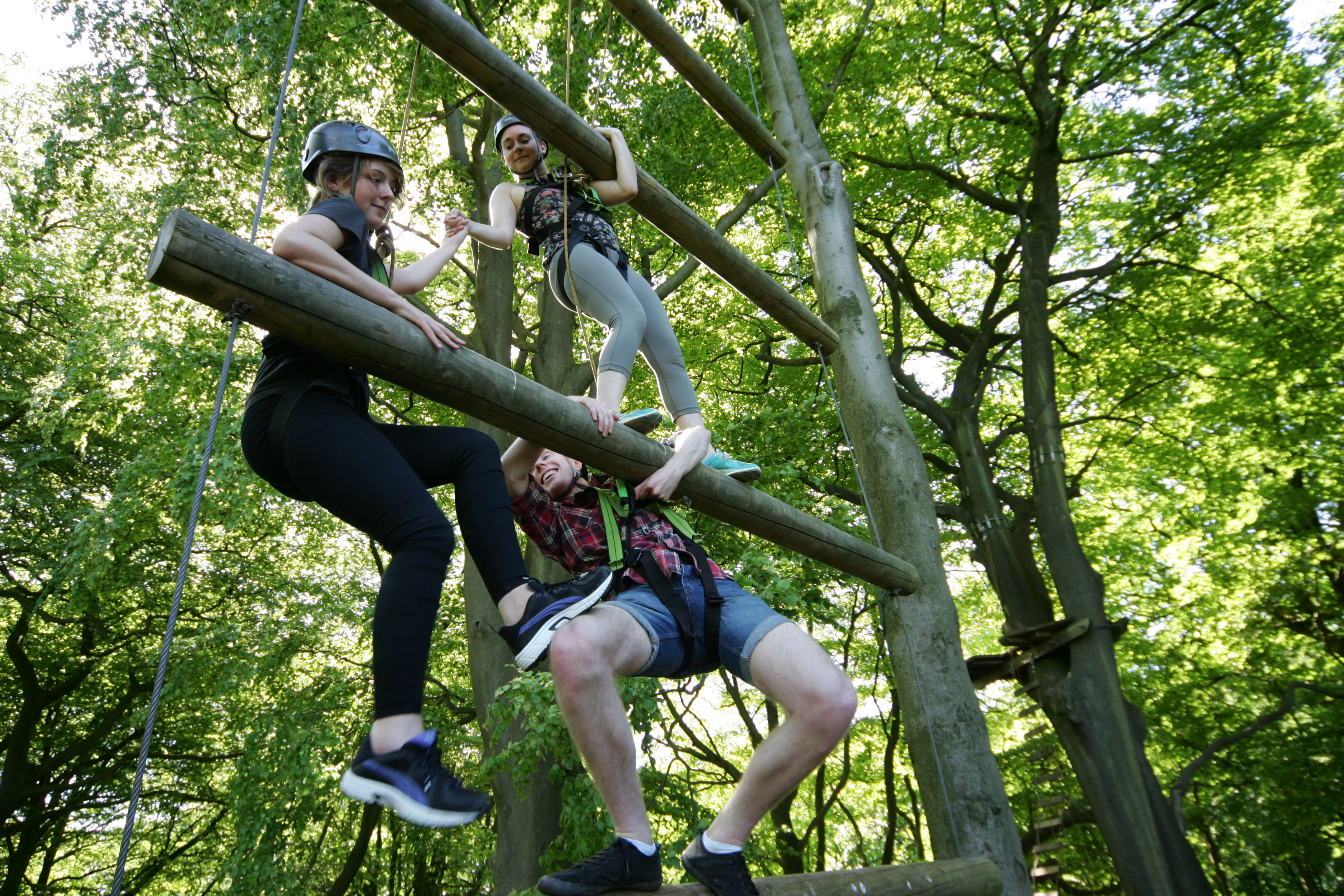 Description
What is a Jacob's Ladder?
This is a giant swinging ladder of 6-inch beams reaching 12 metres / 40 foot high. Three people attempt to climb as high up the ladder as possible. It is important to work as a team in order to make progress. This task is quite physical and involves an amount of strength, flexibility and agility. As the team climbs higher the challenge increases as the space between the rungs gets larger. The rest of the team are involved in holding the ropes and offering encouragement and help. The climbers can be lowered to the ground at any time. Not everyone gets to the top but everyone enjoys trying!.
Learning Outcomes of the Jacob's Ladder
Enjoyment, team work, communication, encouragement and support, perseverance, effort, sense of achievement, overcoming fears, helping others, leadership, mutual respect, awareness and consideration of others, increased self esteem and confidence, problem solving, willingness to try, personal development, shared experience.
Venues
Outdoor Elements has an outdoor activity centre set within a 7-acre woodland. The Jacob's Ladder is one of the high rope activities available.
More…
The Jacob's Ladder can be an element within a team challenge event.
The Jacob's Ladder can form part of a birthday party package.
The Jacob's Ladder can be combined with the Crate Stack and Leap of Faith for a half-day outdoor activity session.