Climbing Trees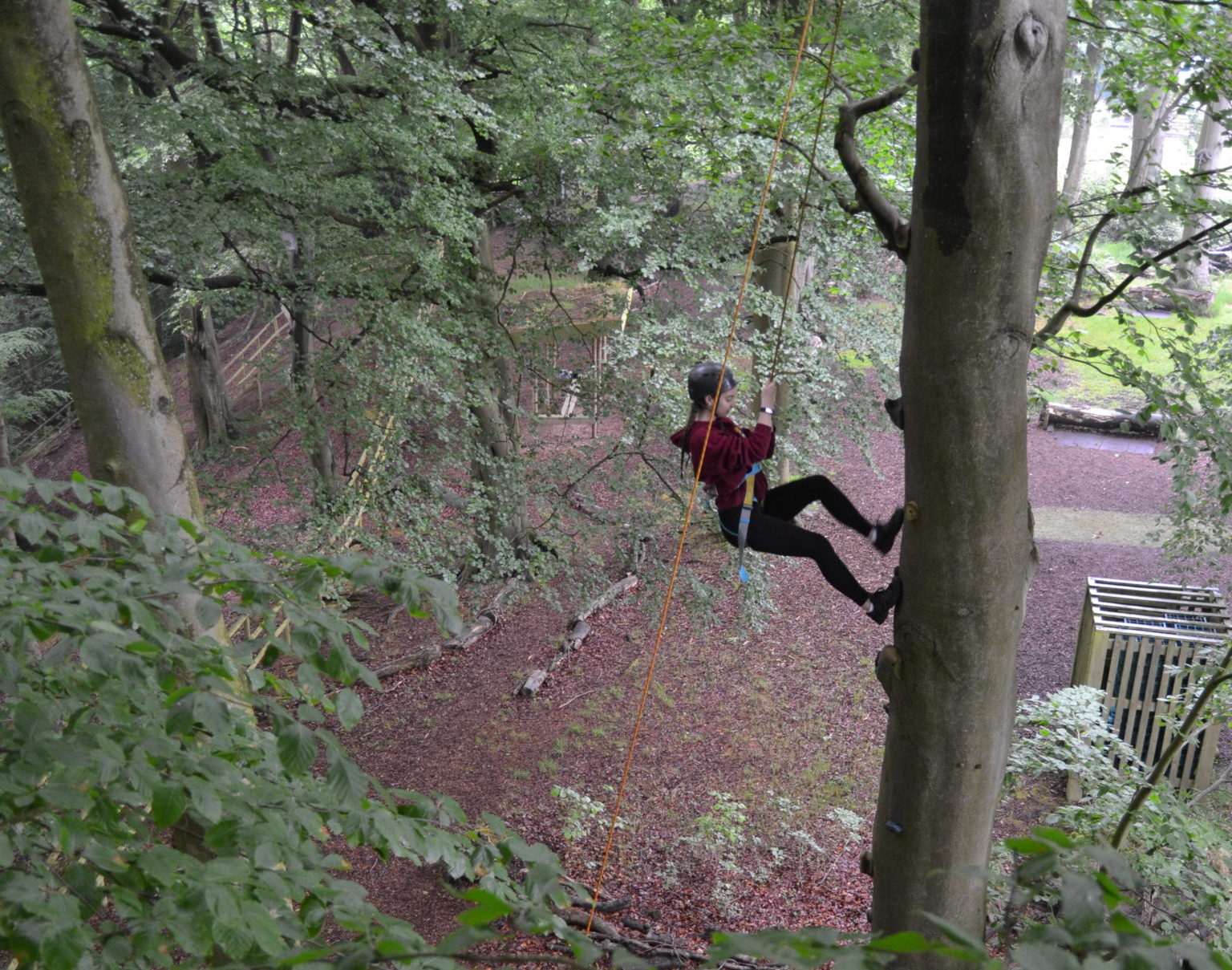 Description
What is Tree Climbing?
We have 2 climbing trees, each of them about 14 metres or 45 feet tall. Climbing holds are attached to the tree with each tree having a choice of 2 routes. Whilst they are climbing the rest of the team are involved in belaying which is holding the rope safely. Participants can climb as high as they want and can be lowered at any time. For anyone who has ever climbed on a climbing wall this is a similar experience, however the tree provides an all together greater sense of exposure and challenge. Get a squirrels eye view!
Learning Outcomes for Tree Climbing
Enjoyment, self awareness and reflection, encouragement and support, mutual respect, carrying out instructions, risk awareness, personal safety, awareness and consideration of others, increased self esteem and confidence, exercise and awareness of physiology, safety awareness, responsibility, care of equipment, willingness to try, learn about wildlife and the natural environment, new skills, new hobbies, personal development, sense of achievement.
Venues
Outdoor Elements has an outdoor activity centre set within a 7-acre woodland. Climbing trees is one of the high rope activities available.
More…
Tree climbing can be an element within a team challenge event.
Tree climbing can be a first progression in climbing skills.
Tree climbing can form part of a birthday party package.
Tree climbing can be combined with the Jacob's Ladder and Leap of Faith for a half-day outdoor activity session.