Canoeing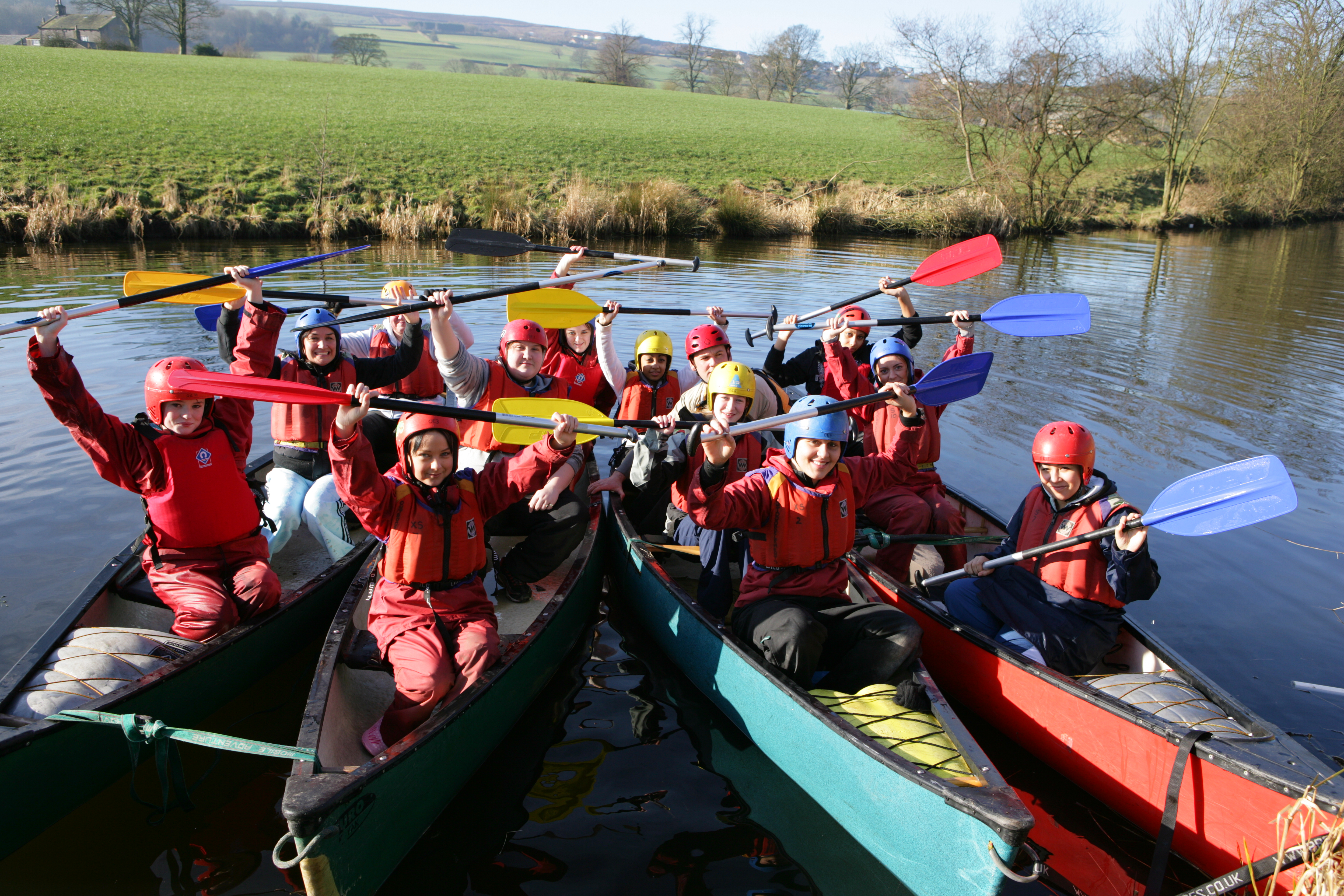 Description
What is a Canoeing?
A canoe is paddled by 1, 2 or 3 people. It is often called an open canoe as it has no decks. This makes it feel very safe and allows the boat to carry a large amount of equipment as well as people.
Sometimes called a Canadian Canoe as these style of boats originated in Canada and North America. The boat is propelled by a single ended paddle per paddler.
Sessions can be run as fun taster sessions including games or as a skills session.
Various types of water are used including canals, reservoirs, lakes and rivers. Rivers can include moving water and rapids.
The canoe when rafted with other canoes makes a very stable platform allowing people with limited mobility to be able to take part safely.
Canoes are excellent vehicles for carrying out journeys by water over part, full or a number of days.
Learning Outcomes of Canoeing
Team work, enjoyment, listening skills, communication, encouragement and support, mutual respect, carrying out instructions, risk awareness, personal safety, environmental awareness, work ethic, personal preparation, increased self esteem and confidence, exercise and awareness of physiology, safety awareness, responsibility for own safety, shared experience, care of equipment, geographical awareness, willingness to try, learn about wildlife and the natural environment, new skills, new hobbies, personal development, sense of achievement.
Venues
Outdoor Elements offers canoeing at various venues across Lancashire and the Lake District.
More…
Canoeing is an exciting alternative for a birthday party
Canoeing is a great family activity, why not contact us today to plan your adventure?