Build your own outdoor activity birthday party by selecting from the activities below:
Climbing Trees
We have 2 climbing trees of different physical ability. Both are a 30 foot climbs and participants can climb as high as they want to experience the world up in the tree canopy before being lowered safely back to the ground.
Crate Stack
The challenge is to build the highest stack of crates whilst being stood on the top. Taking it in turns to climb the crates with the rest of the group working to pass crates up and support the tower. Can you beat the Outdoor Elements record?
Leap of Faith
The ultimate challenge!  A tree totem pole standing approximately 30 foot high with a platform on the top.  After climbing to the top and standing up, the challenge is to take the leap and jump with the aim of touching a ball suspended some distance away.  Once they have made the leap they are lowered back to the ground.
Jacob's Ladder (age 10+)
Suspended between 2 trees we have a giant ladder approximately 40 foot tall.  Three people attempt to climb as high up the ladder as possible.  This is quite a physical task as the rungs are spaced further apart the higher you climb!
Zip Line
Our zip line will leave you buzzing with adrenalin and an experience to be remembered for a long time. A unique way to view the woodland environment. Our zip line starts from a platform 20 feet/ 7 metres up a tree which is accessed by climbing a ladder. From there the zip line extends 300 feet/ 100 metres across a ravine through the woodland canopy to a tree at the far end. Gravity slows the rider down at the far end as the zip line ends by running uphill. The rider will then slide back to the middle of the zip line and eventually come to a stop 30 feet/ 10 metres above the woodland floor. The rider now with the help of the instructor below is lowered back to the ground on a rope system.
Archery
The session will start with an introduction to the equipment, and then we'll get quickly underway with a practice round. Once the group have mastered the basic skill there will be a range of games to play, followed by a scoring round.
Shelter Building
The group will be presented with the equipment to build a den, as the word is 'a storm is on its way!' The equipment includes tarpaulin sheets, ropes and natural materials found in the woodland.  Once the den is complete everyone must rush inside whilst the storm passes overhead.
Fire Lighting
The group are tasked to start a fire using flint and steel. Their first challenge is to keep the fire going so they need to forage for the correct natural materials. They then need to boil water to make a hot chocolate that can be enjoyed whilst toasting marshmallows.
Venue
Outdoor Elements, Trapp Lane, Simonstone, Burnley, Lancashire, BB12 7JD
Duration
2 or 3 hours
No. Participants
10 minimum; maximum 30
Suitable for ages
8+ years
What's included

Soft drinks
Tea & coffee for adults
Electronic party invites
Free parking

Price

| Duration | Without Zip Line (Up to 10 people) | With Zip Line (Up to 10 people) | Extra pp (10+) |
| --- | --- | --- | --- |
| 2 hours | £160 | £210 | £16/£21 |
| 3 hours | £210 | £250 | £21/£25 |

The zip line supplement is because an additional instructor is required for this activity.

Food
If you would like food during the party:

Bring your own packed lunch OR
Order lunch boxes (sandwich, crisps, biscuit) at £2.50 each

How to Book

Contact us via email or phone to check availability
We issue a booking confirmation, invites, group information form and an invoice
Pay £75 deposit to secure the booking
Pay the balance 2 weeks before the party date

General Information

A kit list would be provided with booking confirmation, but nothing special is required
We hold an AALA license
All instructors have been DBS cleared
Written risk assessments for all activities are available
We hold Professional Indemnity Civil Liability & Employers Liability Insurance cover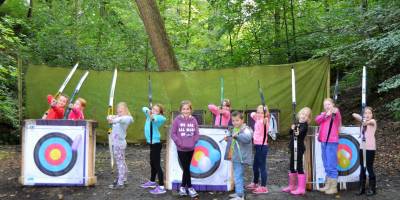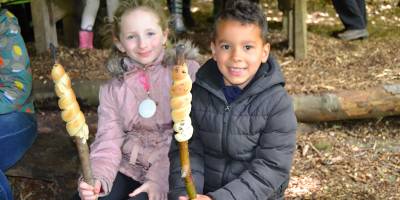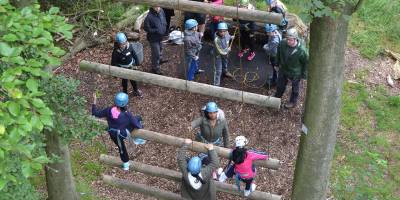 All children absolutely loved the crate stack. Instruction delivered with enthusiasm along with care and safety in good measure.

- Pick & Mix party parent