Archery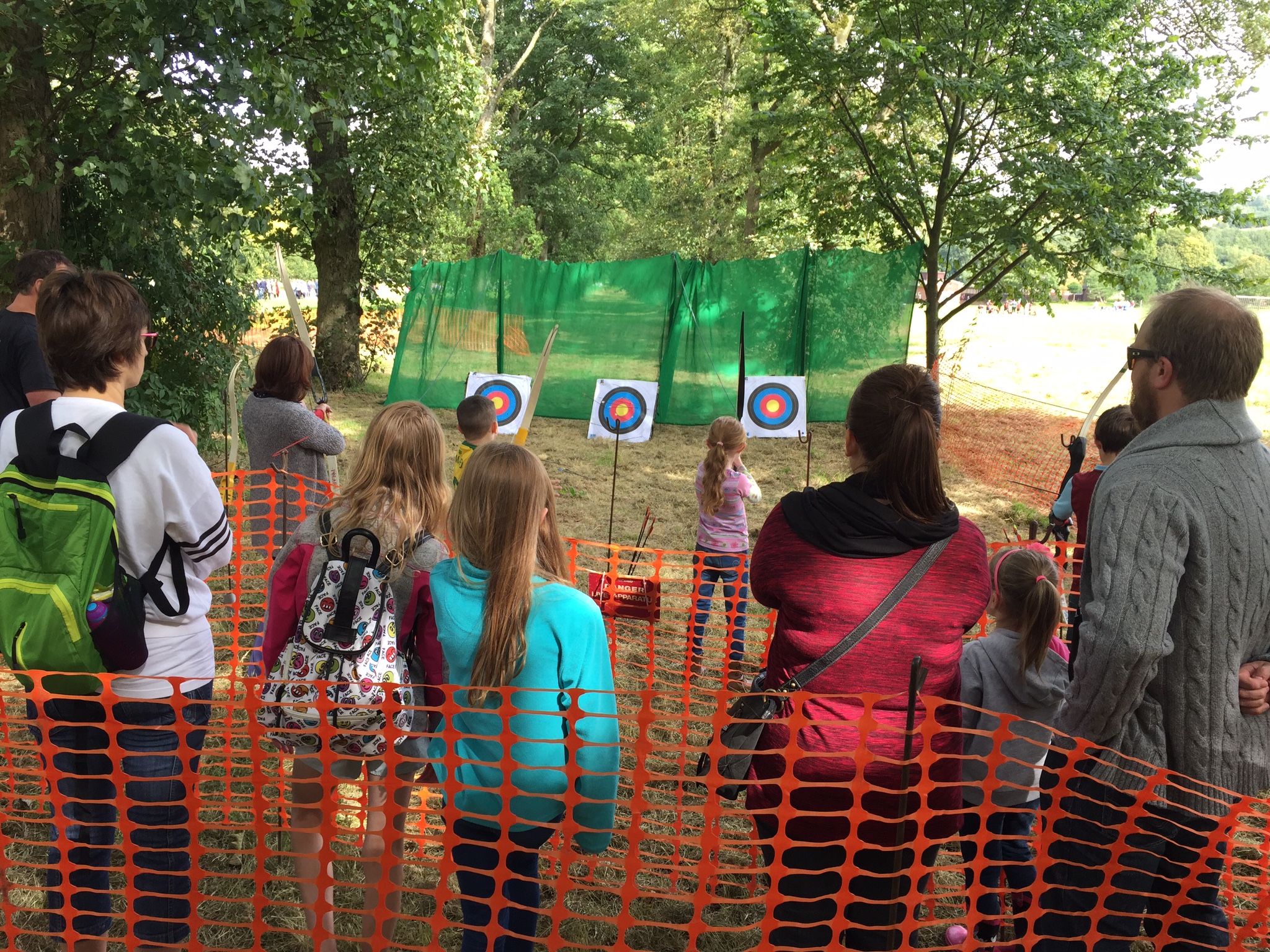 Description
What is Archery?
Archery is the sport or skill of shooting with a bow and arrows at a target. Archery is fun and very easy to learn. Experienced instructors from Outdoor Elements will guide you through how to use our quality equipment in total safety. We guarantee by the end of the session you will be hitting the target and won't want to stop.
Target archery sessions are delivered on a range of approximately 10 metres.
Sessions can be run to include coaching, games and competitions. Team elements can be introduced through a partner giving coaching or through games.
Other forms of archery can be set up including field archery.
Learning Outcomes
Team work, enjoyment, listening skills, encouragement and support, mutual respect, carrying out instructions, risk awareness, personal safety, increased self esteem and confidence, safety awareness, shared experience, care of equipment, willingness to try, new skills, new hobbies, personal development, sense of achievement.
Archery at your Venue
We have two mobile archery ranges which can be set up at your venue.
Have a go archery (lots of participants):
We would need to introduce participants to the equipment and give some basic coaching to help them hit the target. I suggest it usually takes about six arrows to practice and pick up the very basic skill. So we could allow each person to shoot 9 arrows and take the three best arrows as their score. This will usually take about 10 minutes and 1 instructor can work with up to 6 people shooting at three targets. So in 1 hour, 1 instructor could get through 36 participants. This would literally just allow people to have a go but this way we can get through a lot of people in a day. 36 people per hour; so in 4 hours up to 144 people could have a go.
Longer sessions:
For a better overall experience we would suggest the day is organised into sessions with a group attending each session. 1 hour sessions will allow the group to learn some basic technique and to really start hitting the target. We would also play some fun archery based games to enhance the experience and have a mini competition to present Archery as the sport that it is. We are happy to work with 12 participants on the range with 1 instructor at any one time. 4 times 1 hour sessions with 12 participants would mean 48 people get to take part through the day.
Venues
Purpose built archery range at the Outdoor Elements centre at Pump House Dean Wood, Simonstone, Lancashire.
An archery range requires at least 10 metres by 10 metres so other options include Outdoor Elements bringing their mobile range to your venue across Lancashire:
Hotel grounds
School grounds
Your own garden
Any outdoor space where you have permission to set up a range